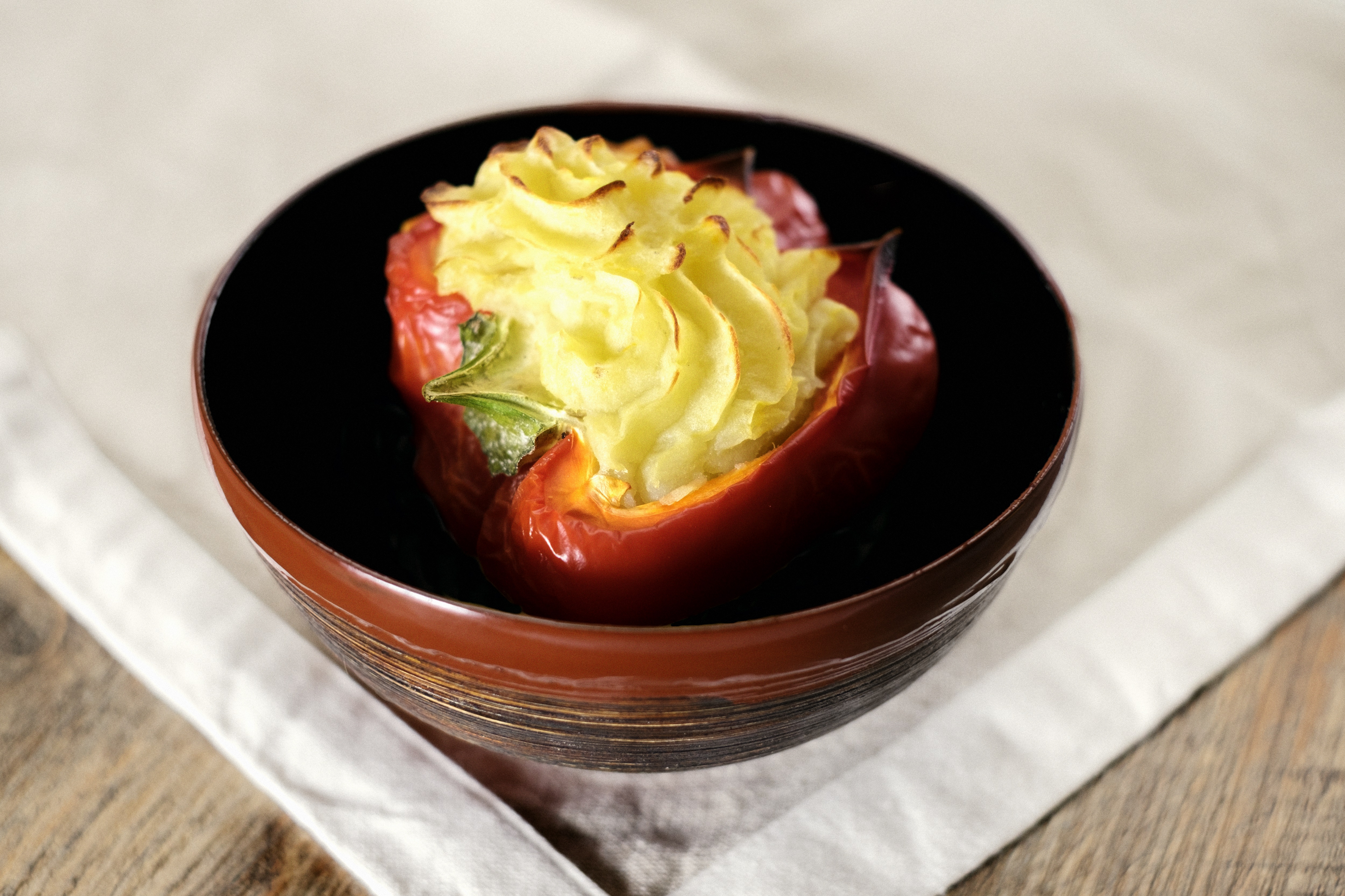 In addition to pleasing the palate, any good recipe can also be read as a fragment of everyday life. The stuffed vegetables recipe - a typical Italian dish - reminds us of a long past rural Italy. A dish prepared for the festivities, when the best products of a family's vegetable garden were brought to the table. A dish that, in the transformation of its filling, from a "poor" filling made with a vegetable mixture to a "rich" one made with minced meat, tells us about the changes in the Italian economy from the boom of the sixties onwards. This simple summer recipe takes us back to what this dish once was.
INGREDIENTS
Peppers:
3 peppers (yellow, red, green)
700g/24.6oz mashed
pumpkin
700g/24.6oz mashed
potatoes
10g/0.3oz thyme
50ml/1.6fl oz evo oil
15g/0.5oz capers
13g/0.5oz olives
Zucchini:
2 zucchini
100g/3.5oz goat cheese
20g/0.7oz grated Pecorino
100g/3.5oz ricotta
5g/0.2oz marjoram
10g/0.3oz salt
100ml/3.3fl oz water
Peel the vegetables. Slit the peppers right down the middle, open them and remove their seeds and filaments. Cut each zucchino into three pieces, obtaining 6 cylinders. Dig a hole inside each cylinder, taking care not to break the skin. Cook the pulp quickly on your induction hob, seasoning with marjoram, salt and pepper. Let it cool and combine all the other ingredients. Stuff the peppers, with the help of a pastry bag: some with mashed pumpkin, others with mashed potatoes. Flavour with thyme, capers, olive oil and olives. Arrange them in a baking tray. Stuff the zucchini and put them too in the baking tray. A tip: to make your vegetables crispier, sprinkle them with breadcrumbs and cheese to taste. Turn on your microwave oven to convection plus microwave mode and bake for 25 minutes at a 155°C/311°F temperature. Serve hot.