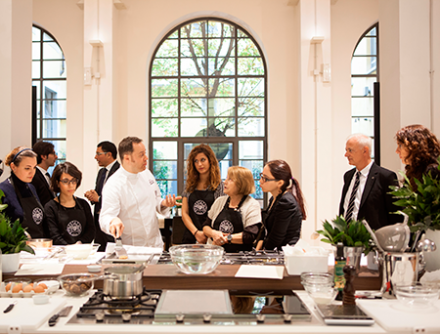 BERTAZZONI SPEAKS ITALIAN, TOO
On Thursday the 14th of November at Spazio Edit, via Maroncelli 14 in Milan, Bertazzoni media launch took place: an open day completely dedicated to high-quality cuisine and to the presentation of the Brands Bertazzoni and Bertazzoni La Germania. The press event was attended by 50 food, design and lifestyle journalists and bloggers of printed and online media.
Star of the event – together with appliances – was the famous chef Luca Marchini, owner of the "L'erba del Re" restaurant in Modena, who enga­ged the participants in 4 cooking shows, using Bertazzoni appliances to create traditional emi­lian dishes with a modern twist.